Get Fuel Efficiency Tips from Toyota of Orlando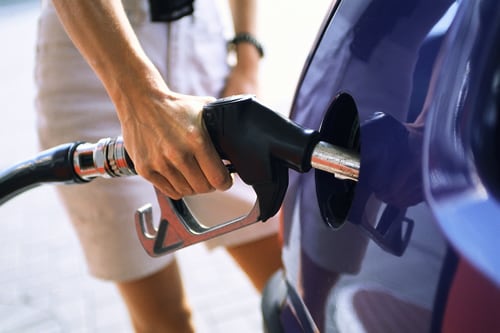 Fuel efficiency is a major issue, especially with rising gas prices all summer long. Orlando Toyota drivers can take advantage of fuel-efficient vehicles at our Toyota dealership in Central Florida, but there are other ways to cut down on fuel use and make your drive time more economical if a new Toyota purchase isn't in the cards!

Like we said, Toyota of Orlando has an amazing selection of fuel-efficient vehicles from which to choose. We offer hybrid cars in Orlando; you can test drive a member of the innovative Toyota Prius family – we've got the original Toyota Prius, Toyota Prius c, and Toyota Prius v in Central Florida (all of which pull in over 40mpg with their hybrid technology)! Some people prefer a more classic style on their car, which is why Toyota of Orlando offers the Toyota Camry Hybrid in Central Florida, as well.

This stylish sedan utilizes Toyota's Hybrid Synergy Drive System technology and manages an outstanding 41mpg. If you're looking for a hybrid car in Orlando that has more interior space, consider the Orlando Toyota Highlander Hybrid! The Highlander Hybrid in Central Florida gets 28mpg (great for an SUV) and still retains the ability to comfortable seat seven and a whole lot of cargo!

However, not all of us are up for purchasing a new Orlando Toyota vehicle. That's why Toyota of Orlando is so pleased to be able to pass on tips on how to make the most of your fuel economy! Our strategy has three major facets to it:

Alter your driving style
Maintain your vehicle regularly
Change your driving mentality
Altering your Driving Style with Toyota of Orlando
Most of us are in a hurry to get where we need to be, because time is precious! However, did you know that lowering your speed can also help you make the most of your fuel? It's true – so slow it down, just a little bit! You'll see the results – even dropping your speed by 10mph can make a noticeable difference. Also, try to drive as smoothly as possible and avoid stepping on the brakes or gas too quickly. If you're stuck in traffic or waiting for the infamous train to make its way through Orlando, turn your car off! And you don't always have to wait for it to warm up – especially in Florida, about thirty seconds ought to do it before you get going! Our last tip for altering your driving style? Keep your windows up. It's easy enough in the scorching Central Florida summers, and rolled-down windows create more drag on your vehicle, decreasing fuel economy.


Maintain your vehicle at our Toyota dealership in Central Florida's Service Center
Routine maintenance is essential to a car's life span, but did you know it affects a car's fuel efficiency, too? You'll want to ensure that you check elements like your air filter, tire pressure, and other routine maintenance fixtures. Make sure you're using the right type of gas, and get your oil changed regularly at Toyota of Orlando! Last tip? Empty the trunk! Less cargo means better fuel efficiency!


Toyota of Orlando wants to help you change your driving mentality!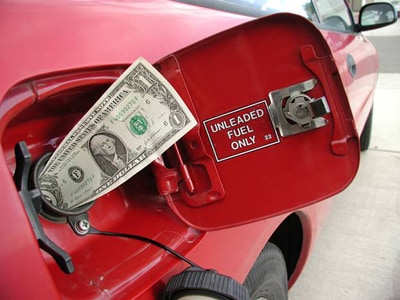 Little changes in your driving mentality can make a big difference in what comes out of your wallet at the gas pump! Try to condense your driving time – run all of your errands in one sweep, and fuel up when it's cooler outside (fuel is denser when it's cold, so you're actually getting more bang for your buck!). You may also want to consider a carpool in Central Florida, or even riding a bike to closer destinations – get in your exercise, too!

For more tips on fuel efficiency and ensuring that your vehicle is getting the maintenance and service that it needs, visit Toyota of Orlando. Our Toyota Service Center in Central Florida has a staff full of highly trained Toyota technicians to address and handle all of your needs, and we offer great service specials to make your experience more affordable! You can give us a call today at (888) 945-0493, or schedule your service appointment online. Put your car in good hands – visit the Service Center at Toyota of Orlando today!