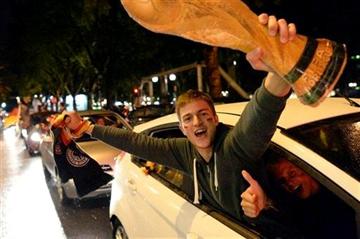 (AP Photo/dpa, Matthias Balk). Soccer fans celebrate with a mock World Cup trophy in Duesseldorf, western Germany, Tuesday evening, July 8, 2014, after Germany beat Brazil 7-1 in their semifinal soccer match of the 2014 World Cup in Brazil.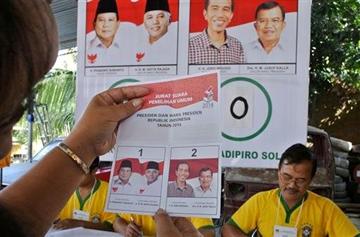 (AP Photo/Taufan Wijaya). A woman checks her ballot before casting her vote in the presidential election at a polling station in Solo, Central Java, Indonesia, Wednesday, July 9, 2014.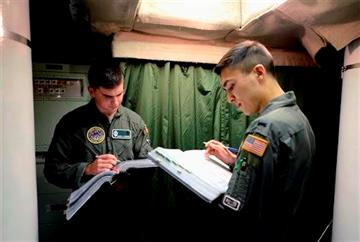 (AP Photo/Charlie Riedel). In this photo taken June 24, 2014, 2nd Lt.